Applications are open for a freestanding 7.5p course at Uniarts/SKH that I will put together and teach together with Áron Birtalan. It's the first time I have the opportunity to create an entire course from scratch on university level and I think these five weeks will be great. If you are active in any performative context consider applying and join us.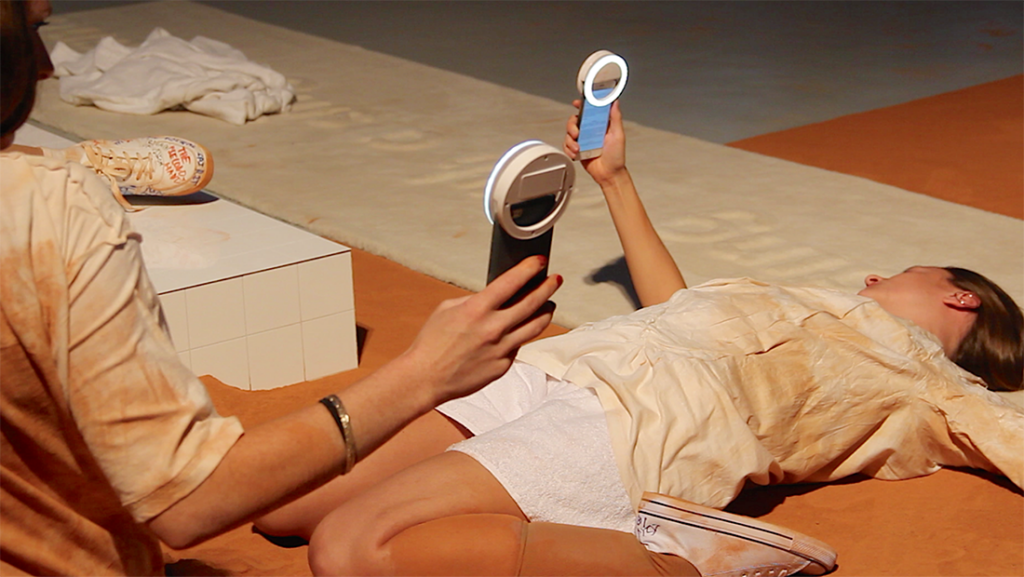 The course offers you a practical and theoretical intro to the relationships between Imagination, Embodiment, and Interface Technologies in artistic practices. You will be invited to partake in an experimental environment under influence of sci-fi, mystical visions and esoteric magic.
How does imagination shape us and the things we create? Can imagination belong to anyone at all? Is imagination limited to images? How does imagination influence us as bodies? How can imagination become a body? How does the body imagine?
In this course we will look at how these questions are explored in science fiction, media studies, religion and magical practices: From visionary medieval mystics to XX. century ritual cinema, and to techno-queer spells for the end of the Anthropocene. We will bring their ways of working into the studio to see how they can shape artistic practice and thought. Special attention is given to how "technologies of imagination" influence bodily experience in both creator and audience.
This course is open to participants from all artistic disciplines and interests. We encourage you to be open to making, discussing and experiencing art in ways that may seem unusual at first.
Our approach is hands-on and theoretical at once. We believe that on-the-floor engagement and critical thought do not exclude each other, but unfold from one another.