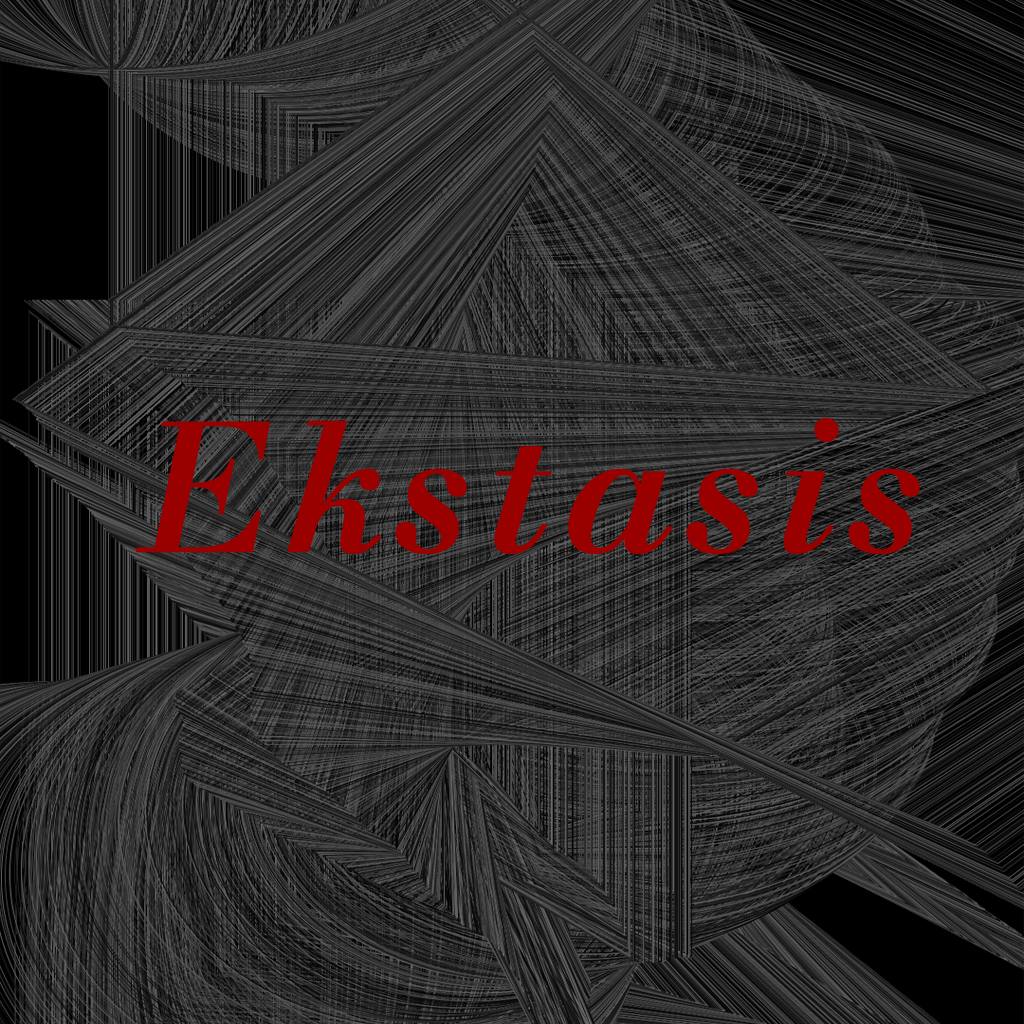 Me, Ebba and Elize from Nyxxx is working with Leo from Pusselbit games to produce a 4-player synchronized app scenario under the title Ekstasis. It is written for four friends and can be played/performed at home with standard mobile phones and head phones.
This time we decided to do the voice work ourselves so we have been in Bagisstudion making recordings including instructions, dialogue and a demon.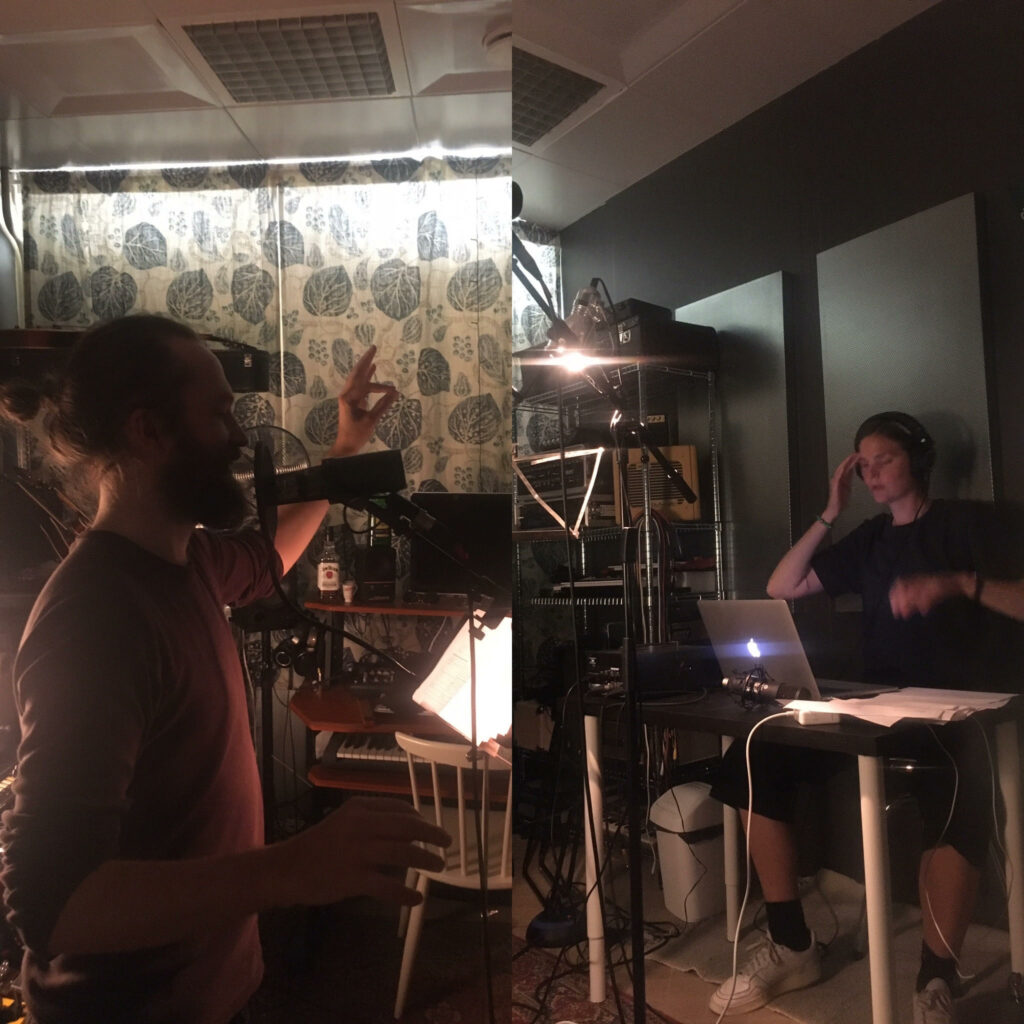 The script was written over the summer by me and Ebba. It is revolves around a feeling of loosing control. This feeling is manifested by an inner demonic voice possessing the roles of the scenario one by one.
Here is a prototype, made in Unity, with a Firebase connection to interconnect the players: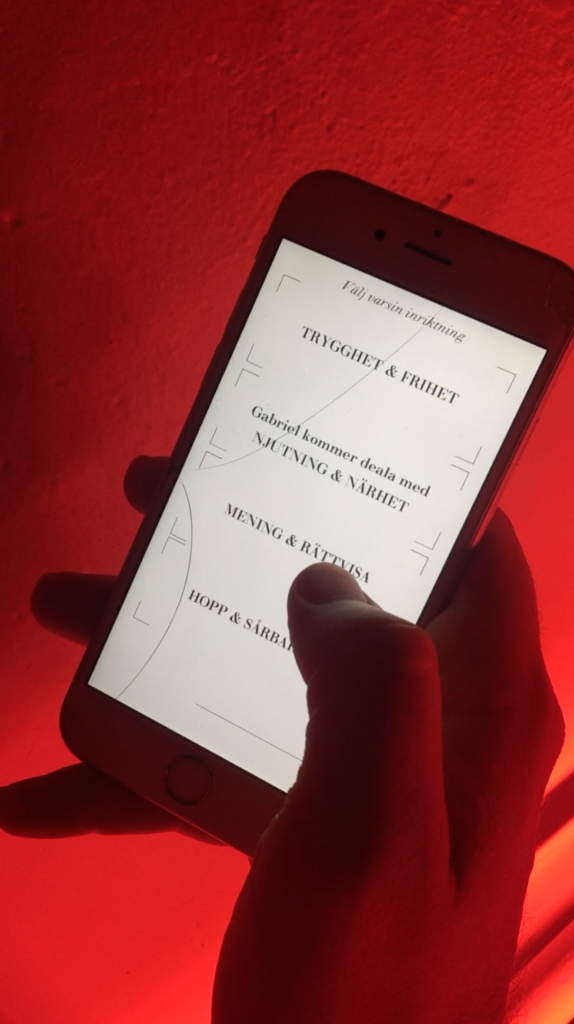 The players can make a few choices that forks the story. Will you resist or let go?
Find out on December 3rd when the app is released on iOS' App store and Android's Google Play.
The project is funded by Kulturrådet & Region Gävleborg