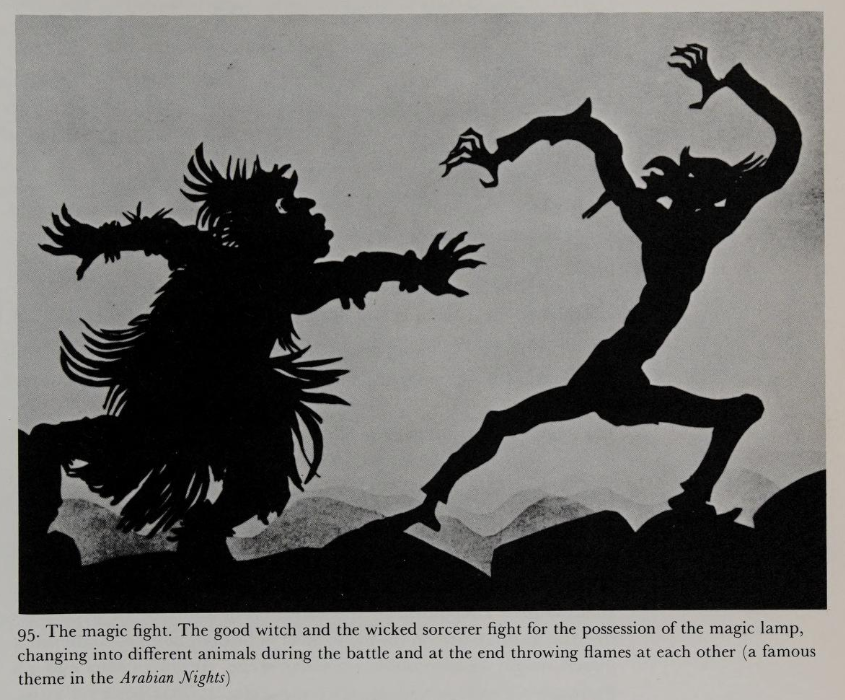 Jag tänker nu på dockan som ett gränssnitt mellan aktör och publik. Dockan är ett medierande objekt som befinner sig någonstans mellan aktörens hand eller kropp och publikens blick. På det sättet är den också granne med mask. I skuggteatern behövs även ljus och duk för att dockan ska framträda. Dockans och skuggteaterns historia är lång och vindlande. I det förmoderna användes skuggteater både i grottor och senare med tältduken som fond. Dockan har fått agera ställföreträdare för människornas gudar. Den har fungerat som avatar, som en kroppslig representation för olika gestalter i de polyteistiska religionerna. Men den dyker även upp i kristenheten i altarskåp, krubbor och Mariafigurer. Och den försvinner inte under moderniteten. Snarare kliver den fram. Både genom nytt inflytande från Japan och koloniserade länder. Men också genom ett intresse för att föra samman konst, teknik och vetenskap. Dockan blir modern, den samsas med på scenen med skådespelare och andra objekt. Dockans rena och avskalade uttryck blir till ideal även för skådespeleri och dans.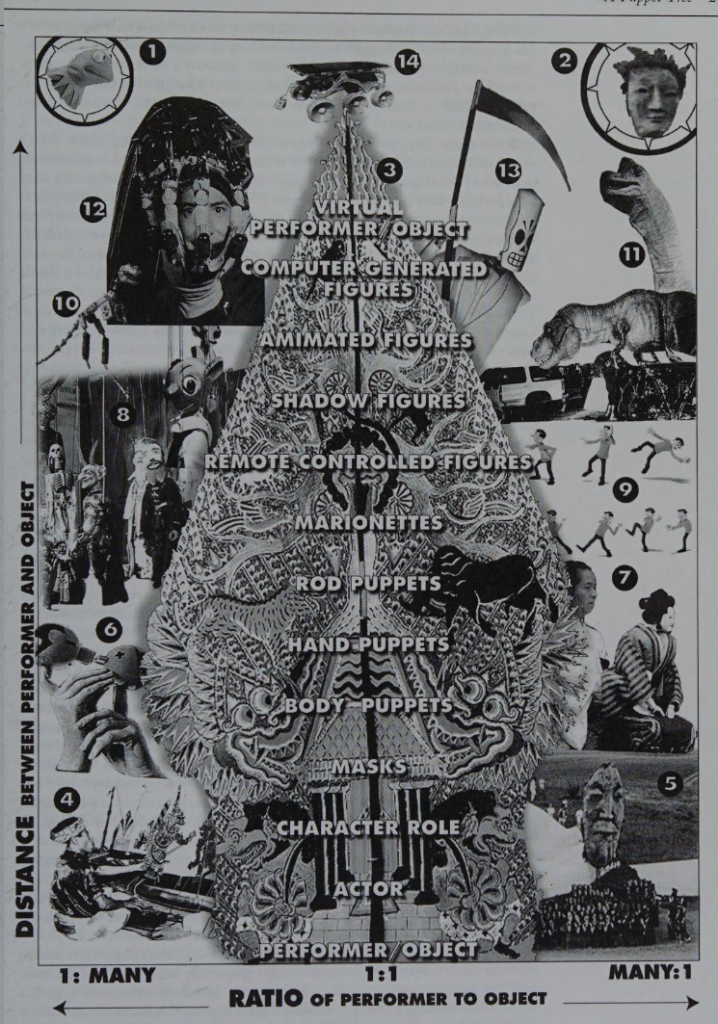 Vi talade ofta på kursen om att dockan kunde vara död eller levande. Vissa rörelser, manipulationer, handhavanden dödar dockan. Den blir till ett ting. Denna spänning mellan det döda och det levande finns hela tiden närvarande i dockteatern. Under festivalen på Pop Up Puppets Kulturhuset konfronterades vi om och om igen med döda och odöda kroppar. I Dracula kollapsar dockkropparna och vaknar åter till liv av omhändertagande händer. I Big boys don't cry öppnas föreställningen med ett krig mellan actionfigurer som en efter en dödas till de ligger i en stor hög. En hög av dockkroppar ligger också på trägolvet i The house by the lake.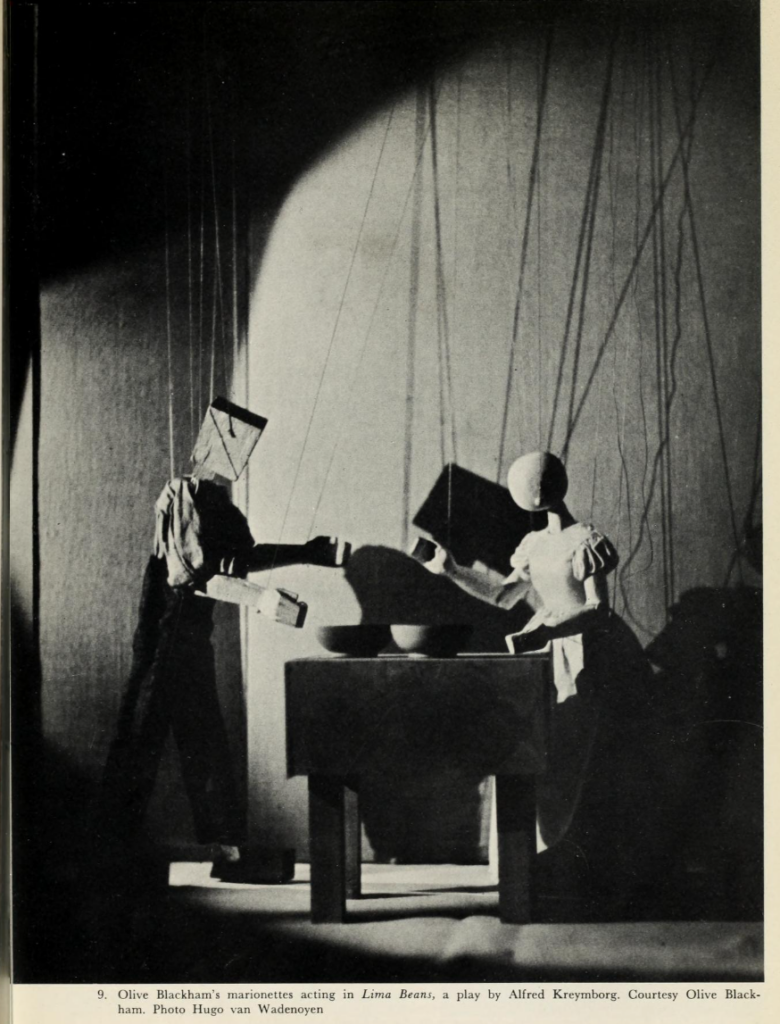 Efter kursen känner jag att dockteatern lämpar sig särskilt till existentiella frågor. Kanske känner vi igen oss i dockorna på detta självklara sätt. Vi människor har också kroppar som alltid riskerar att dö, att bli till objekt. Och vi behöver också bli sedda, handhållna och omhändertagna för att hålla oss vid liv.