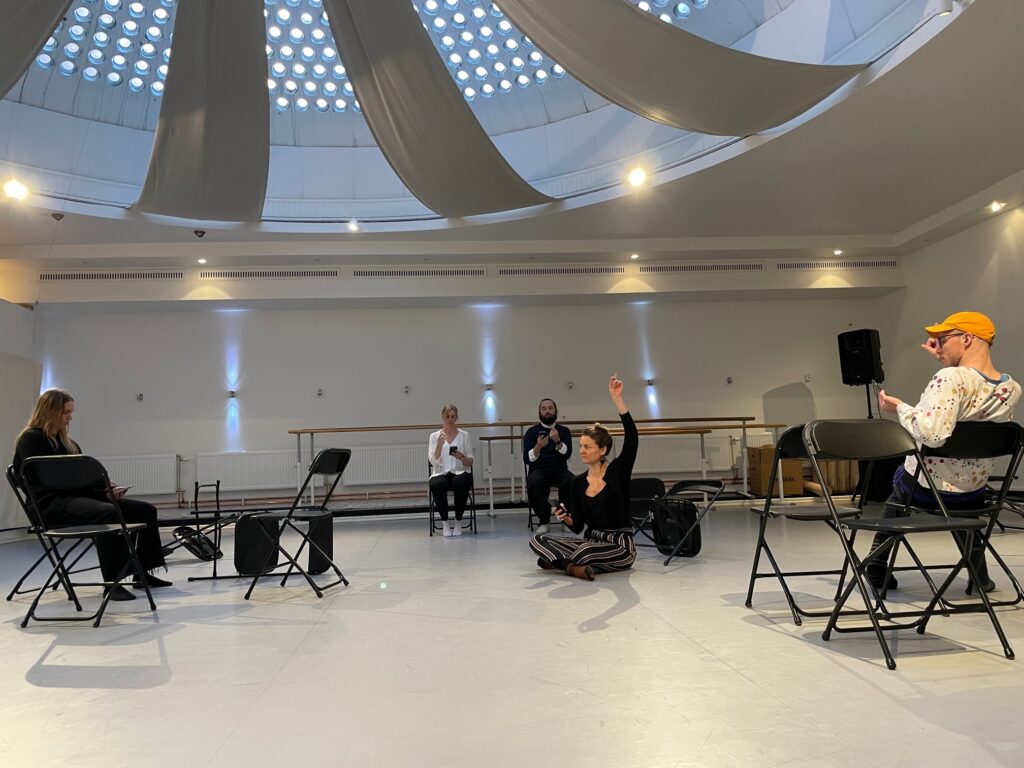 I've been spending a week with dancer and artist Nea Landin at a residency initiated by Danscentrum in a new studio in Stockholm called Söderkupolen. We met in a coding course at Konstfack and have similar interests in instruction based performances. In the residency we started working with real-time multi-user web technologies. Instructions are distributed through the participants mobile phones. These ideas have a lot of potential and I think we are only in the very beginning of something very exciting. Even if the instructions are simple they can mobilise big audience numbers in collective action.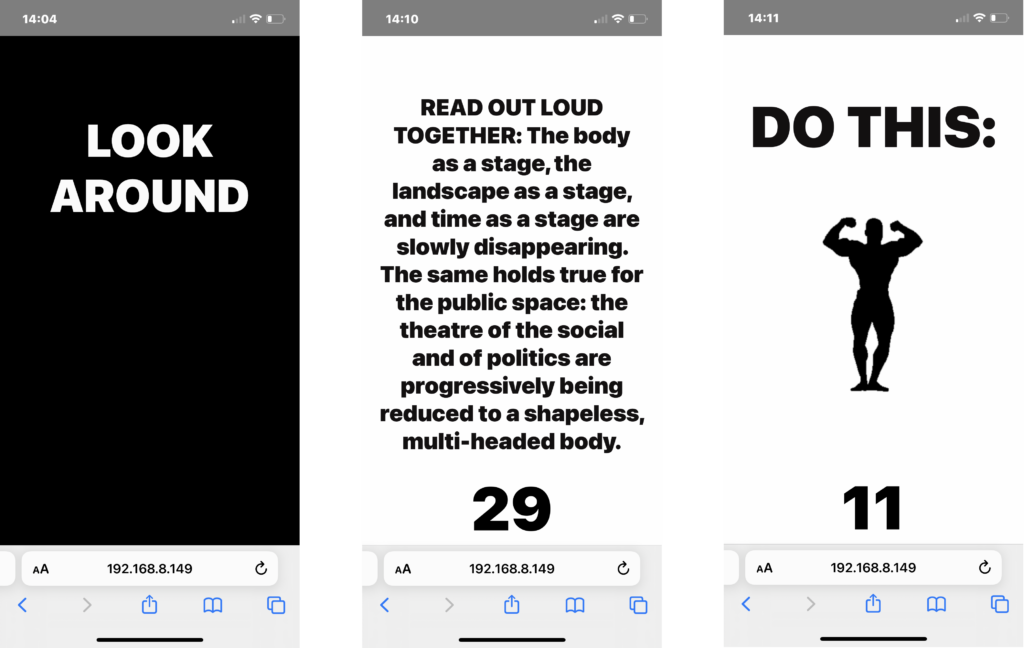 We drew some inspiration from a really nice article (in Swedish, in Hjärnstorm) by Rasmus Fleischer, outlining some anthropological insights from Keeping Together in Time: Dance and Drill in Human History written by William H. McNeill.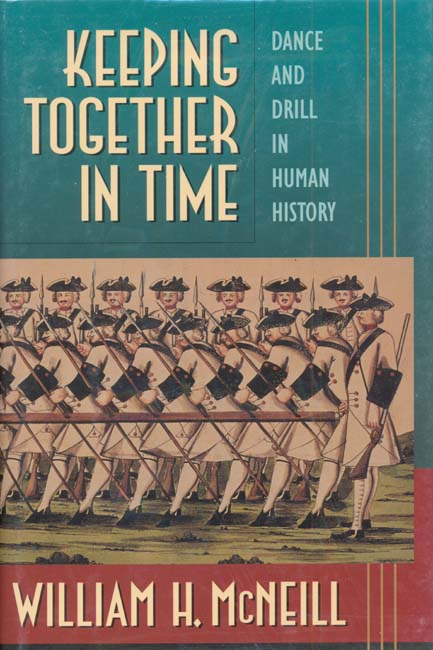 Some snippets from McNeill:
Moving briskly and keeping in time was enough to make us feel good about ourselves, satisfied to be moving together, and vaguely pleased with the world at large.
"Boundary loss" is the individual and "feeling they are one" is the collective way of looking at the same thing: a blurring of self-awareness and the heightening of fellow-feeling with all who share in the dance.